The best ideas come out of left field, so we're hosting this year's awards show at a ballpark. Step up to the plate and enter!
This year we've taken a crack at simplifying the submission process. It's all online, making entry easier and less time consuming. So swing for the fences and submit your best work. Entry deadline extended to Tuesday, April 17!
Head to the entry dashboard to begin! View the list of categories here.
Members pay a discounted entry fee. If you're a member and did not receive an email with the discount code, email admin@adclubct.org. If you'd like to become a member, register here.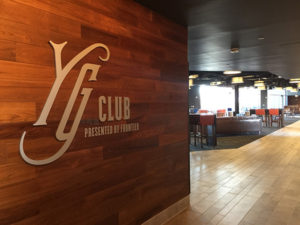 Find out if you won at the 63rd Annual Awards Show on Thursday, May 24 at The YG Club at Dunkin' Donuts Park. Cocktail hour will begin at 6 pm, followed by the show at 7 pm. Register below to reserve your spot.
Dunkin' Donuts Park
1214 Main Street
Hartford, CT 06103