Mark your calendars!
The 2018 Out of Home Competition will be Thursday, October 25th at 5:30 PM at the Pond House Cafe in West Hartford.
Thanks to the generosity of sponsor Wilkins Media, the event is free to all AD Club CT members & beyond on a first come, first serve basis. This year's theme: cut out plastic straws. The designs will encourage individuals and businesses to eliminate plastic straws from their daily lives and hopefully become more conscious of the overuse of plastics in our society.
Here's a little more background on the initiative.
The Rules:
All entries must be 7" high x 24" wide (Scale ½" = 1') mounted on 9" x 26" black mat board. Each entry MUST include an entry form attached to the back (available here). Nothing identifying the agency/artist should appear on the front.
All entries must be created solely for this competition and become the property of Ad Club CT. All stock photography must be high resolution, be paid for by the contestant and be available for use on digital billboards.
Creative Tips:
• Keep text to a minimum. A good general rule to keep in mind is seven words or less. Many of
the most memorable outdoor ads have no words at all!
• Type must be large and heavy enough to be seen at a distance, but not too thick, dark or
closed to be read from far away. Upper and lowercase lettering is easier to read than all caps.
• Make sure that there is adequate color contrast with between type and other elements and
the background they are placed against, so that objects and text are discernable from a distance.
• Choose large, bold, uncomplicated visuals that are simple enough to be interpreted quickly
and/or from far away
• Make sure that the product/service (in the form of logo, product shot or other identifier) being
advertised is a prominent element in your design.
• Make use of ALL your space. Don't crowd your ad, but use available "negative space" to make
the few elements you are using as big and bold as possible.
• The best outdoor ads use just three elements – comprised of information and/or imagery
– or less.
Entry is free to all and you can submit as many entries as you'd like.  The first place winner receives $150 cash & will have their design displayed on digital billboards throughout the state.
Check out last years competition!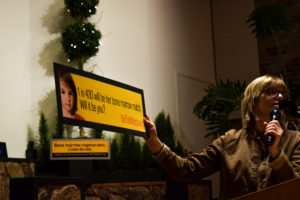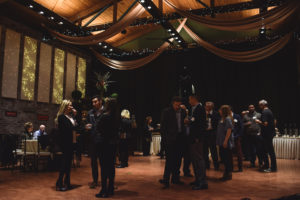 Register to enter or attend below. If you register to enter, you will be registered to attend automatically.
Entry Registration
Attendee Registration:
Thursday, October 25th, 5:30 PM
Pond House Cafe, 1555 Asylum Ave, West Hartford, CT 06117
Free to all members on a first come, first serve basis